Widely known for its Tiki Boat which is a floating pontoon with a bar, equipped with barstools, speakers to play your own music, and a captain who will sail the boat in Kivu lake. Because of its unique shape and small motor, you slowly drift and bounce over Kivu Lake. It's a fun, relaxing way to spend an afternoon or to watch one of Kivu lake's sunsets the Tiki Boat can holds 10 passengers at once including children.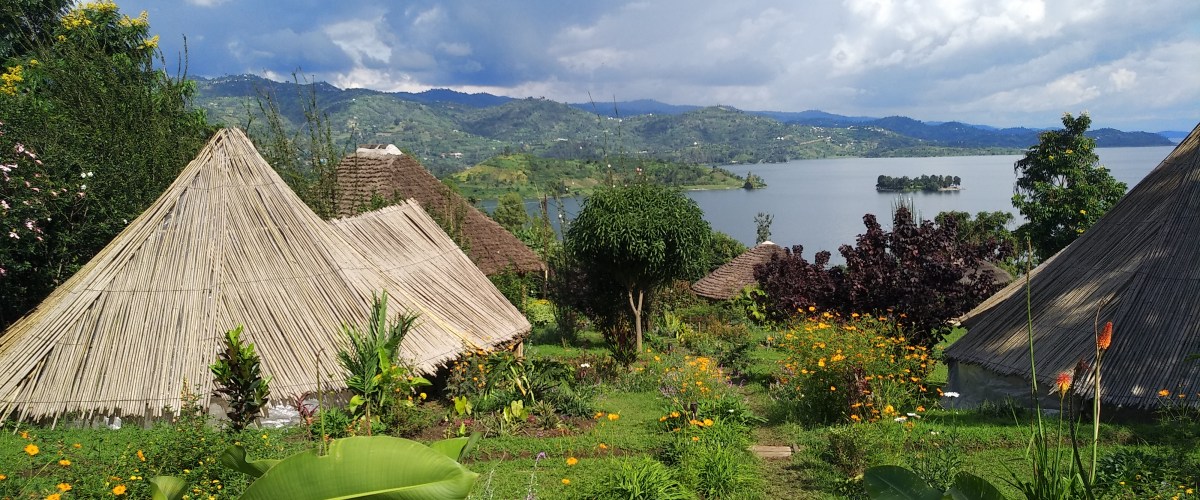 Located a few minutes from the Rubavu town, this isolated and beautiful ecolodge is an ideal place to relax and rejuvinate on a holiday and return home as a new being: The lodge offers accomodation that is equipped with stable & free WiFi,private parking on site, a terrace with lake views is offered in all its units.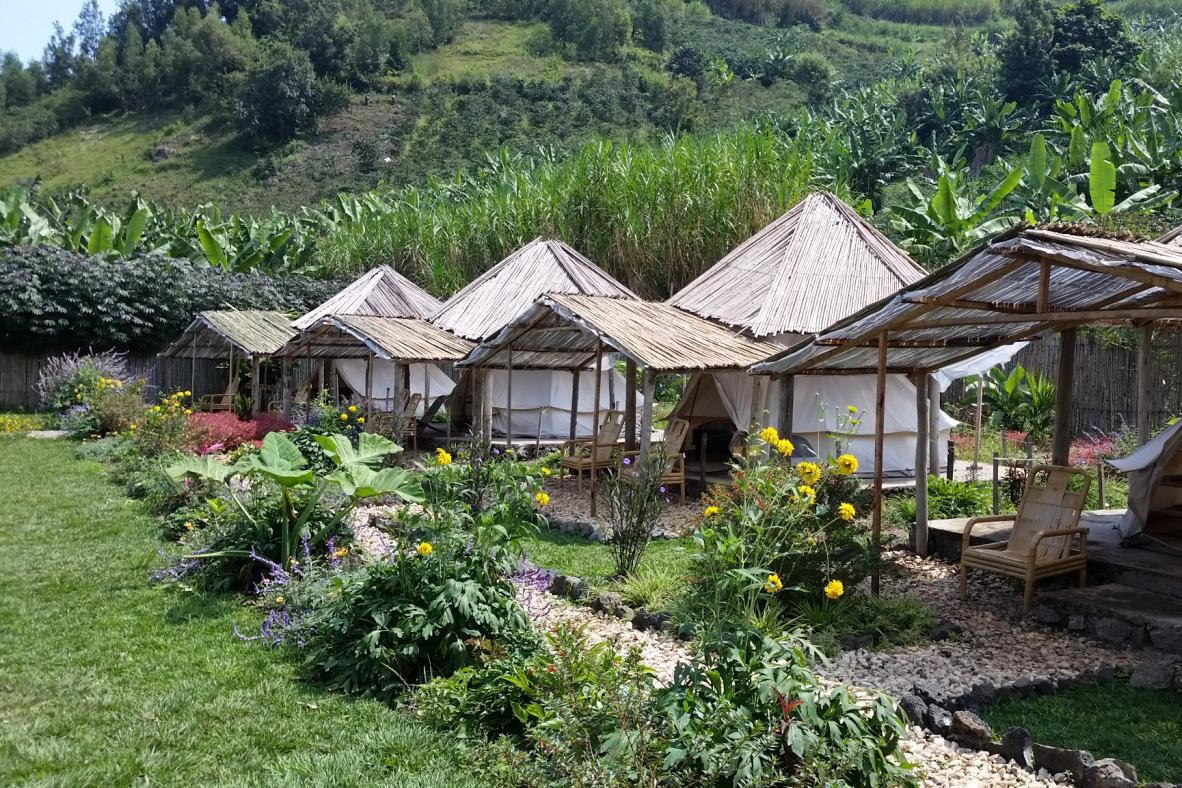 Thier restaurant has quite a wide and inclusive menu which allows guests to choose from the American, continental, vegan and vegetarian breakfast options iavailable daily at the luxury tent. Guests can grab a bite to eat in the in-house restaurant, which serves a variety of European, American and local dishes and also offers Vegan options. Guests can also relax in the garden.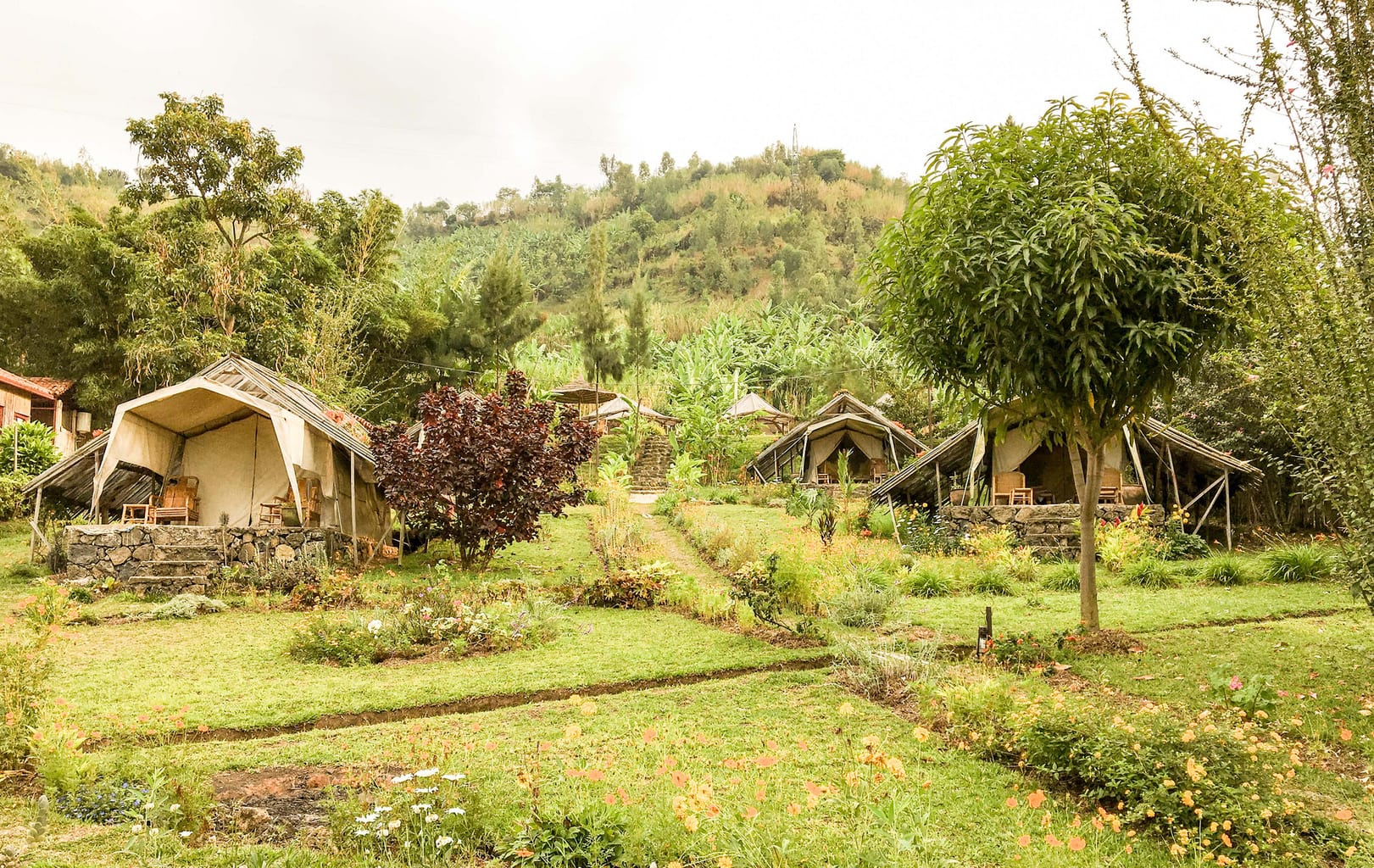 This place is commonly preffered by couples and lovebirds who are looking for a great place to bond and maximise their privacy. the place features 8 safaris tents that are equipped with a double bed and 2 single beds (twin beds), shelves, tables and chairs. Their Bamboo house is equipped with a double bed and a single bed, with shelves, tables and chairs.
The Inzu Lodge offers you the possibility of sleeping under your tent. Bring your equipment and take advantage of our magnificent sight on the Kivu lake. where you are a group or solo traveller. Why wait anymore? book your stay now and create lifetime memories and bonding with your loved ones.