# About
Our Story
Neza Safaris is a top tier destination marketing company, curating a handful of tailormade safaris across East Africa each year .Our Neza team of experienced and qualified travel planners are well equipped to plan for you a trip of a lifetime!
Our goal is to make your African experience simply amazing and memorable. We take pride in showing off our beautiful continent, and helping others experience the best attractions that Africa has to offer. We make luxury travel in Africa, affordable and accessible through telling the real African stories and quality service.
We're a team of passionate travel experts who are here to make your desired African experience come true. We our specialty in wildlife safaris, luxury and corporate travel and tours throughout Rwanda, Uganda, Tanzania, Kenya, and the DRC.
We lead the Market with
Experience and qualified travel planners and guides
Fully customizable and self-tailor-made safaris and tours
Great Value for money
Why choose
Neza SAFARIS
Talk to us and lets share our unmatched expertise with you as we create lifetime memories of your holiday.
Chimps , Lake Kivu , gorillas , Akagera , 10 day guided tour of Rwanda My wife and I had an AMAZING trip with Neza Safaris. Everything was perfectly organised by Lillian , thankyou so much !!! Accommadation was fantastic , food was great. Our guide Cyprien made the 10 days overflow with incredible adventures , great places and loads of information. What a beautiful country with so much to see and do. I still can't decide which experience was best , but Gorilla trekking probably wins !!! Thankyou Neza , a lifelong dream has come true !!!
KIMBUGWE Ramadhan
2022-12-12
Exceptional, Customized, Professional. Thank you Neza Safaris for coordinating everything and making sure that our recent trip to Rwanda was awesome in every way. From clean and comfortable vehicles with AC, highly experienced drivers and great time management, you ably met our expectations. Kindly reconvey our hearty thoughts to Bosco and Josiane for being exceptional guides. They were friendly, knowledgeable and supportive beyond our expectations. You indeed proved to us what "Service with Integrity" means. We look forward to visiting again soon in future and definitely working with you on a number of travel aspects. Keep making East Africa and Africa proud.
Awesome People Nice people, nice services, awesome experience. I recommend them a million times. When you get to Africa, choose them.
Rwanda: Chimpanzees & Gorilla & Golden Monkeys All arrangements were very professional – accommodation excellent – driver/guide professional & very helpful – overall experience excellent – I obtained numerous quotes – Neza Safaris most affordable – very good value for money.I recommend Neza Safaris without any hesitation.
Professionalism, Punctuality, Quality, Value The whole process from the booking to the trip itself was very professional and pleasant. Friendly team too. My husband and I had an awesome experience there. I would definitely recommend Neza Safaris Africa for family vacation or couple retreat as well. The gorilla tracking in the Volcanoes was a discovery for me. Lots of fun. We'll surely be back again.
Rwanda and Tanzania Lillian was excellent in setting up the trip to both Rwanda and Tanzania and would highly recommend using Neza for your next travel adventure.
Fantastic! My family and I just finished a FANTASTIC 12 day trip with Neza Safari to Rwanda to view the gorillas and beautiful country to safari in Tanzania. I can't say enough about the team that guided us and Lillian's expertise in setting up an amazing trip. Thanks to Peter who took us off the beaten path in the Serengeti to see lions and a cheetah on the hunt. We were able to enjoy the experience without all the other safari cars.I am already planning my next African trip with Neza!
I would recommend Neza Safari to anyone going to Rwanda. The price and service were 10/10. We had a large group who arrived from Canada and went to Alkagera national park on 4 separate safari days. The guides were incredible and it was easy to book and organize from Canada. We were working at a local hospital and they even came there to take payment for us!
Simply amazing !! Organised – I bring a group from Kuwait which they are extremely happy about everything – hotels are exceeded the expectations, very clean and all the staff were friendly.- Our driver cypriano was great man!! He help us & have sense & awareness of everything that we need.Thank you so much guys & sure i will deal with you again!!
AWESOMELY EXHAUSTING Our visit to the Gorilla village and the whole fulfilled activities of the day namely, the Royal welcome parade and dance, the traditional marriage and procession, the Royal regalia and the traditional palace experience, the traditional vocations etc.
Lovely
Customers
A small river named Duden flows by their place and supplies it with the necessary regelialia. It is a paradise
Frequently Asked
Questions
A small river named Duden flows by their place and supplies it with the necessary regelialia. It is a paradise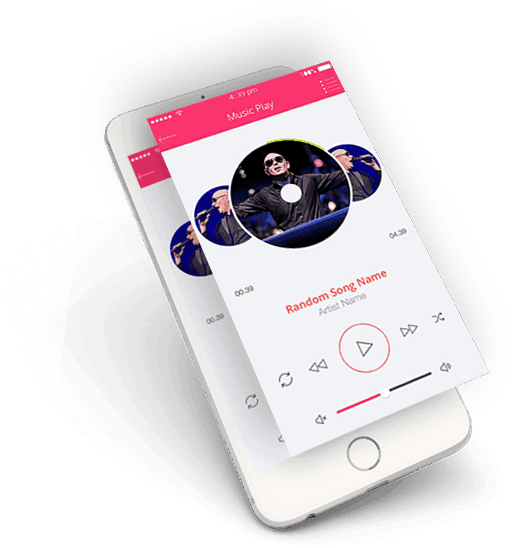 Far far away, behind the word mountains, far from the countries Vokalia and Consonantia, there live the blind texts. Separated they live in Bookmarksgrove right at the coast
Far far away, behind the word mountains, far from the countries Vokalia and Consonantia, there live the blind texts. Separated they live in Bookmarksgrove right at the coast
Far far away, behind the word mountains, far from the countries Vokalia and Consonantia, there live the blind texts. Separated they live in Bookmarksgrove right at the coast